Back
Share
Easy Peel Film
Ever Polymer developed formulations, which offered single pellet with ready-to-use that can be used in blowing and casting for multilayer film applications. The film is suitable for sealing and easy peeling to a range of food and medical packaging or containers, consistent functionality of easy to be open with no-tear residue.
Easy Peel Film Features
Soft peeling allows smooth and easy removal.

Non-sticky and leaves no residue on the container surface.

Wide range heat sealing temperature available.

Customize the multilayer films as per the requirements of clients.

Good balance between peeling strength to various sealing temperature.

Compatible with common sterilization techniques.

Compatible with the materials from most of the commonly used container, such as PP, PE and PS.

Comply with FDA for food packaging.

Comply with USP Class VI for medical packaging.
Typical Applications of easy peeling film
Medical devices.

Euro cap.

Yogurt, water, milk, juice, medicine, edible oil, ketchup, seasonings, BBQ sauce etc.
Multilayer Designs with Different Peeling Properties
Triple Layer Design
Adherent
Peeling Strength
Heat Sealing Temp.
Opening Mechanism
LDPE / TM-50ES / LDPE
PE, Tyvek1,
Self Sealing
4 – 5 N/cm2
150 °C
Cohesive Peeling
LDPE / TM-50ES / TM-35DC
PE film
4 – 5 N/cm2
120 – 130 °C
Cohesive Peeling
LDPE / TM-50ES / PP
(PE base)
PP film
4 – 5 N/cm2
150 °C
Cohesive Peeling
LDPE / TM-60ES / PP
(PP base)
PP film
4 – 5 N/cm2
150 °C
Cohesive Peeling
LDPE / LDPE / TM-50ES
PE, Tyvek1,
Self Sealing
3 – 4 N/cm2
150 °C
Interfacial (Adherent)
+
Cohesive (Sealing Layer)
LDPE / LDPE / TM-40ES
(EVA base)
Tyvek1
3 – 4 N/cm2
120 - 130 °C
Interfacial (Adherent)
+
Cohesive (Sealing Layer)
Triple Layer Design : Top Layer (Laminated with PET film) / Middle Layer / Heat Sealing Layer
1 Tyvek : https://www.dupont.com.tw/brands/tyvek.html
Moisture Absorption Material & Film for Packaging
One of the functions required flexible packaging with moisture absorption property inside the package for extending shelf-lives and deliver a safe product to the consumer. Traditional desiccant (Silica gel) was packed into a pouch and put together with the product, especially for food and pharmaceutical which are sensitive to moisture contamination issue.
Ever Polymer developed a high functional performance moisture absorption resin, which integrates the materials with resin and desiccants together for plastic blow film, film casting processing, extrusion and plastic processing method etc..
Characteristics and Benefits of Moisture Absorption Material
The package itself absorbs moisture, unnecessary to apply desiccants.

Avoid accidental ingestion of desiccants by children.

Improve production efficiency by eliminating the inspection process.

Benefit the small package design which space is limited to insert desiccants.
Expert Support
Customize compound as per your specifications.

Technical advice on applications.

Support in simulations with blowing processing in cleanroom workshop (Class 100,000).

Project-related materials recommendation.

Support with comprehensive laboratory equipment and testing options.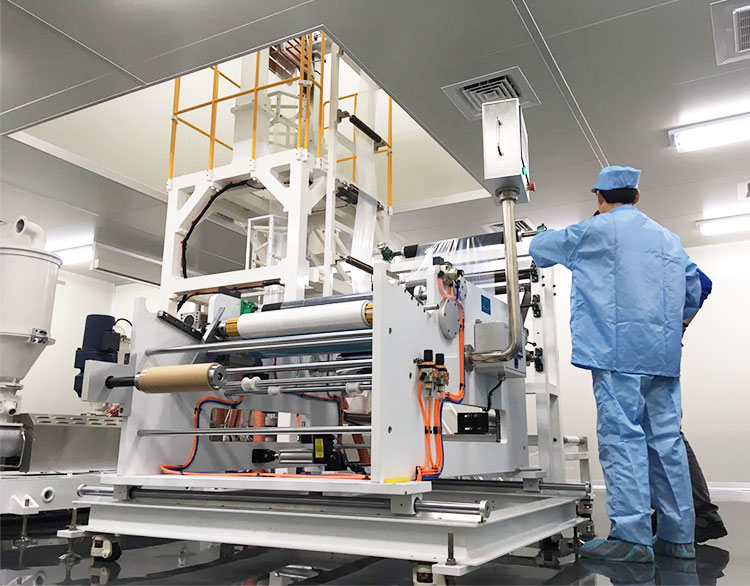 Contact us for further film product inquiry !